May 2009 sees the
3rd
edition of
Forum Song Contest (FSC)
, held in Brussels, Belgium after Lasgo's win in the
previous, second edition
.
21 countries participated in the third FSC, meaning a new record. Israel and Portugal made their first appearance while Sweden returned to the contest. On the other hand Finland and Malta withdrew from the competition, with the latter only returning roughly four years later.
After a third-to-last finish in FSC 2, the United Kingdom rose back to fame and celebrated its second FSC victory, thanks to Lily Allen and her song "Not Fair". Spain and Russia completed the top three. On the other side of the scoreboard, Poland scored its second "red lantern" in its second participation.
Peter Van de Veire is a well known radio personality in Flanders. In 1993 Van de Veire started working for a local television station before moving on to host Studio.KET on the children's channel Ketnet. In 1999 he became host of De Afrekening, a popular chart show on the youth-oriented channel Studio Brussel. After a brief period where he presented the lunchtime slot on that same channel he was offered his own morning show, De Grote Peter Van de Veire Ochtendshow, which he presented up until September 2008. He briefly returned to television to host De Provincieshow, followed by his own music-themed chat show, Peter Live, which began airing in October 2008 on één. Outside of his radio career, Van de Veire performs live with Gerrit Kerremans in De Peter Van de Veire Love Show.
Maureen Louys may be familiar to some ESC fans as she was the host of the 2005 Junior Eurovision Song Contest. She was an obvious choice as her hosting 4 years ago was very well received and Maureen said in an recent interview that she is honored and proud to be selected as the host for the May edition of the FSC event.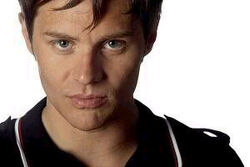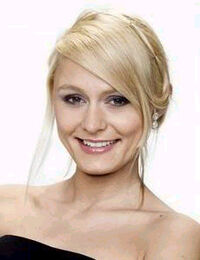 | Draw | FSC jury | Performer | Song | Place | Points |
| --- | --- | --- | --- | --- | --- |
| 01 | Germany | Silbermond | Irgendwas bleibt | 8 | 67 |
| 02 | Greece | Annett Artani | Alive | 5 | 77 |
| 03 | Romania | Morris | Desire | 7 | 68 |
| 04 | Bulgaria | Deep Zone | Addicted to You (feat. Mike Fresh) | 10 | 56 |
| 05 | Denmark | The Broken Beats | The Rules | 6 | 72 |
| 06 | Poland | Ramona Rey | Znajdź i weź | 21 | 22 |
| 07 | Serbia | Jelena Tomašević | Med i zaoka | 12 | 55 |
| 08 | Belgium | Sylver | I Hate You Now | 9 | 64 |
| 09 | Macedonia | Toše Proeski | Don't Hurt the Ones You Love | 13 | 52 |
| 10 | United Kingdom | Lily Allen | Not Fair | 1 | 91 |
| 11 | Ireland | Fight Like Apes | Something Global | 20 | 30 |
| 12 | Portugal | Fingertips | Do It (Magic colors) | 14 | 51 |
| 13 | Israel | Maya Buskila | Nishmati | 4 | 79 |
| 14 | Russia | t.A.T.u. | You & I | 3 | 87 |
| 15 | Norway | Tone Dalmi Aaberge | I Know | 19 | 36 |
| 16 | Netherlands | DJ Jose | Like That | 17 | 42 |
| 17 | Bosnia and Herzegovina | Deen | Bez trunke srama | 18 | 38 |
| 18 | Sweden | John ME | Love is My Drug | 15 | 43 |
| 19 | Ukraine | Tina Karol | Ne boysya | 11 | 56 |
| 20 | Spain | La Quinta Estación | Que te quería | 2 | 89 |
| 21 | Turkey | Safiye | Come Come | 16 | 43 |
Scoreboards
Edit
Editions of FSC
2009

1: March •

2: April •

3: May •

4: June

5: July •

6: August •

7: September •

8: October •

9: November •

10: December

2010


11: January •
12: February •
13: March •

14: April •

15: May •

16: June

17: July •

18: August •

19: September •

20: October •
21: November •
22: December
2011

23: January •

24: February •
25: March •

26: April •

27: May •

28: June


29: July •

30: August •

31: September •

32: October •
33: November •

34: December
2012

35: January •
36: February •

37: March •

38: April •

39: May •

40: June


41: July •

42: August •
43: September •

44: October •
45: November •

46: December
2013


47: January •

48: February •

49: March •

50: April •
51: May •
52: June


53: July •

54: August •
55: September •

56: October •

57: November •

58: December
2014

59: January •

60: February •

61: March •

62: April •
63: May •

64: June


65: July •

66: August •
67: September •

68: October •

69: November •

70: December
2015


71: January •
72: February •
73: March •
74: April •
75: May •
76: June


77: July •

78: August •

79: September •

80: October •
81: November •

82: December
2016


83: January •

84: February •
85: March •

86: April •
87: May •

88: June


89: July •
90: August •
91: September •

92: October •
93: November •
94: December
2017


95: January •
96: February •
97: March •
98: April •

99: May •
100:June


101: July •
102: August •

103: September •

104: October •

105: November •

106: December
2018

107: January •
108: February •