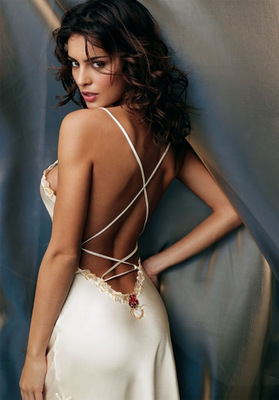 Catrinel Menghia (born October 1, 1985) is a Romanian model. She was discovered at the age of 16 on the street by a local agent who took her to Bucharest to meet Liviu Ionescu of the MRA Agency. Six months later, her parents allowed Menghia to move to Bucharest and start her modeling career. She participated in the Ford Supermodel of the World Romania contest in November 2001, where she won the 2nd runner-up prize. Menghia now lives in Milan. She has done campaigns for major fashion houses and is the face of Giorgio Armani worldwide. She was also one of the new faces in the 2006 South African Sports Illustrated Swimsuit Edition and has appeared in FHM and Maxim.
Andrei Andrei(born August 12, 1983) is a Romanian model. He was born in Arad and then he moved with his parents to Timisoara, where now he is living with his brother. In 2004 during the fashion festifal in Iasi he was discovered by booking agent from Bucharest. He started working with the best Romanian designers and appearing in music videos, ads and TV shows. He has worked for two years as a male model in Romania, Turkey, and Thailand. He is still a student of computer technology. In 2007 he won the Lingerie Sloggie award.
Romexpo is an arena in Bucharest, Romania. The arena is used mostly for exhibitions. But, it is also used for hosting concerts and indoor sports. Since 2007, Romexpo has been the location for the famous festival BestFest. The location is very similar with the Tokyo Dome.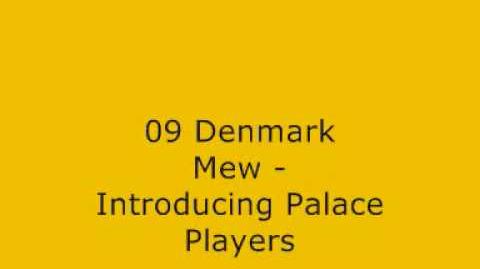 | Draw | FSC jury | Performer | Song | Place | Points |
| --- | --- | --- | --- | --- | --- |
| 01 | Australia | Wolfmother | New Moon Rising | 16 | 40 |
| 02 | Russia | In'-Yan' | Kamikaze | 4 | 81 |
| 03 | Belgium | Absynthe Minded | Envoi | 19 | 23 |
| 04 | Turkey | maNga | Cevapsız Sorular | 12 | 44 |
| 05 | Romania | Lora | Release the Pain | 9 | 55 |
| 06 | Japan | High and Mighty Color | "XYZ" | 11 | 52 |
| 07 | Canada | Jully Black | Running | 6 | 67 |
| 08 | Ukraine | Natalka Karpa | Bombay | 3 | 91 |
| 09 | Denmark | Mew | Introducing Palace Players | 17 | 36 |
| 10 | Albania | Ilir | Confession | 10 | 53 |
| 11 | Bulgaria | Dessy Tenekedjieva ft. Magga | Noshtta, v koqto | 14 | 41 |
| 12 | Finland | Chisu | Sama nainen | 7 | 62 |
| 13 | Serbia | Van Gogh | Meni nije ni do čega | 20 | 22 |
| 14 | The Netherlands | Abby | Boys | 18 | 26 |
| 15 | Norway | Helene Bøksle | Lys til nattsvart jord | 5 | 78 |
| 16 | USA | Train | Hey, Soul Sister | 1 | 97 |
| 17 | Estonia | Agent M | Lendav taldrik | 8 | 58 |
| 18 | Spain | Roser | La bestia | 2 | 94 |
| 19 | Austria | Eva K. Anderson | A Sound of Silence | 22 | 0 |
| 20 | Croatia | Feminnem | Sve što ostaja | 22 | 0 |
| 21 | Poland | Robert M ft. Dirty Rush | Free | 15 | 40 |
| 22 | Ireland | Roisin Murphy | Orally Fixated | 13 | 42 |
| 23 | Macedonia | Elena Risteska | Dosta | 21 | 20 |
Scoreboards
Edit
Final results
Edit
The winner
Edit
Train - Hey, Soul Sister
Editions of FSC
2009

1: March •

2: April •

3: May •

4: June

5: July •

6: August •

7: September •

8: October •

9: November •

10: December

2010


11: January •
12: February •
13: March •

14: April •

15: May •

16: June

17: July •

18: August •

19: September •

20: October •
21: November •
22: December
2011

23: January •

24: February •
25: March •

26: April •

27: May •

28: June


29: July •

30: August •

31: September •

32: October •
33: November •

34: December
2012

35: January •
36: February •

37: March •

38: April •

39: May •

40: June


41: July •

42: August •
43: September •

44: October •
45: November •

46: December
2013


47: January •

48: February •

49: March •

50: April •
51: May •
52: June


53: July •

54: August •
55: September •

56: October •

57: November •

58: December
2014

59: January •

60: February •

61: March •

62: April •
63: May •

64: June


65: July •

66: August •
67: September •

68: October •

69: November •

70: December
2015


71: January •
72: February •
73: March •
74: April •
75: May •
76: June


77: July •

78: August •

79: September •

80: October •
81: November •

82: December
2016


83: January •

84: February •
85: March •

86: April •
87: May •

88: June


89: July •
90: August •
91: September •

92: October •
93: November •
94: December
2017


95: January •
96: February •
97: March •
98: April •

99: May •
100:June


101: July •
102: August •

103: September •

104: October •

105: November •

106: December
2018

107: January •
108: February •

109: March •

110: April •

111: May •

112: June

113: July •

114: August •

115: September •
116: October •
117: November 2018 •

118:December
2019


119: January •
120: February •