The Host City
Edit
Stockholm, is the capital of Sweden and the most populous city in the Nordic countries; 932,917 people live in the municipality, approximately 1.5 million in the urban area, and 2.3 million in the metropolitan area. The city is spread across a total of 17 islands on the coast in the southeast of Sweden at the mouth of Lake Mälaren, by the Stockholm archipelago and the Baltic Sea. The area has been settled since the Stone Age, in the 6th millennium BC, and was founded as a city in 1252 by a Swedish statesman Birger Jarl. It is also the capital of Stockholm County. The cobblestone streets and ochre-colored buildings of Gamla Stan (the old town) are home to the 13th-century Storkyrkan Cathedral, the Kungliga Slottet Royal Palace and the Nobel Museum, which focuses on the Nobel Prize. Ferries and sightseeing boats shuttle passengers between the islands.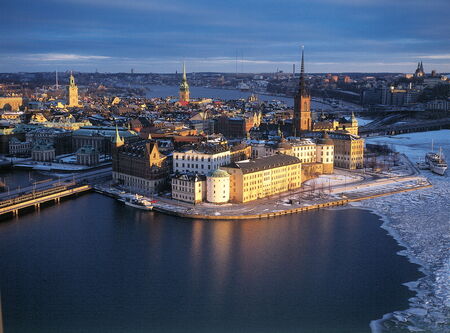 The Venue
Edit
The Ericsson Globe hosted ESC 2000, as well as 12 MF editions. Primarily it's being used for ice hockey. In February 2010 a funicular railway known as Skyview opened on the outside of the arena which takes visitors to the top for a virtually unobstructed view over Stockholm. Capacity: 16 000 people.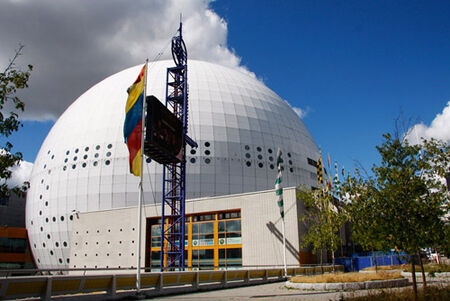 The Hosts
Edit
Linda Bengtzing (born 13 March 1974 in Gullspång, Sweden) is a Swedish pop singer, famous for her participation in the fourth season of Fame Factory in Sweden and for her entries at Melodifestivalen 2005, 2006, 2008, and 2011.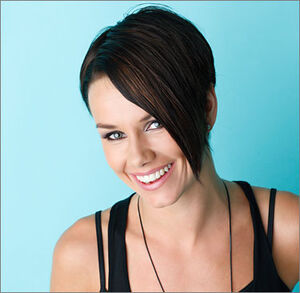 Oskar "Kihlen" Linnros is a Swedish musician. He was part of the alternative hip hop band Snook alongside Daniel Adams-Ray, before going solo and releasing his solo studio debut album Vilja bli that reached number 2 on the Swedish Albums Chart.
The Show
Edit
| Draw | FSC jury | Performer | Song | Place | Points |
| --- | --- | --- | --- | --- | --- |
| 01 | Belgium | Milow | She Might She Might | 16 | 61 |
| 02 | Albania | Hana Cakuli | Une vendos | 32 | 33 |
| 03 | Czech Republic | Ben Cristovao | Night and Day | 30 | 38 |
| 04 | Serbia | Neverne Bebe | Kuca za spas | 36 | 20 |
| 05 | Poland | Zakopower | Boso | 35 | 24 |
| 06 | Cyprus | Ivi Adamou | Voltes st'asteria | 23 | 49 |
| 07 | Norway | Atle Pettersen | Shine | 28 | 42 |
| 08 | Switzerland | Clochard Deluxe | Tanze Cah Cha Cha | 21 | 52 |
| 09 | Germany | Glasperlenspiel | Freundschaft | 7 | 86 |
| 10 | Macedonia | Tamara Todevska | Nekes da sum sama | 33 | 27 |
| 11 | USA | Dia Frampton | The Broken Ones | 1 | 155 |
| 12 | Spain | Pastora Soler | A ti | 2 | 128 |
| 13 | Belarus | Dmitriy Koldun | Korabli | 13 | 65 |
| 14 | Slovenia | Andrej Ikica | Ko mine ta dan | 26 | 43 |
| 15 | Ukraine | Ani Lorak | Ne deli lyubov' | 14 | 65 |
| 16 | Croatia | Ivana Radovnikovic | Danas igras sam | 11 | 72 |
| 17 | United Kingdom | Professor Green ft Emeli Sande | Read All About It | 3 | 125 |
| 18 | Greece | Melisses | San skia | 22 | 51 |
| 19 | Azerbaijan | Eka | Go On | 19 | 57 |
| 20 | Bulgaria | Ogi 23 feat. FeeL | Dobar vecher | 31 | 36 |
| 21 | Bosnia & Herzegovina | Armin Muzaferija | Putujem | 20 | 55 |
| 22 | Turkey | Hadise | Melek | 10 | 73 |
| 23 | Canada | Emily Begin | Alexandre | 18 | 60 |
| 24 | Morocco | Bassma Boussel & Tamer Hosny | Matis2alnish | 34 | 24 |
| 25 | Italy | Nicole Tuzii | Sara possibile | 24 | 49 |
| 26 | Mexico | Lila Downs | Palomo Del Comalito' | 27 | 42 |
| 27 | Romania | Viky Red | If You Ever Feel | 6 | 88 |
| 28 | Denmark | Kashmir | Electrified Love | 37 | 13 |
| 29 | Estonia | Laura | 2020 | 9 | 73 |
| 30 | Ireland | VNV Nation | Nova | 5 | 91 |
| 31 | France | TAL | On Avance | 12 | 68 |
| 32 | Russia | Nikolai Baskov & Valeria | Sohraniv lyubov' | 15 | 62 |
| 33 | Israel | Harel Ska'at | Love Awaits Me | 38 | 12 |
| 34 | Australia | Ricki-Lee | Raining Diamonds | 8 | 78 |
| 35 | Taiwan | JJ Lin | Never Learn | 29 | 38 |
| 36 | Sweden | Laleh | Some Die Young | 4 | 96 |
| 37 | Hungary | Tolvai Renata & Racz Gergo | Can't Let You Go | 17 | 61 |
| 38 | Austria | Ungebleicht | Willkommen in Osterreich | 25 | 49 |
The Results
Edit
The Winner
Edit
Dia Frampton - The Broken Ones: