Forum Song Contest #39
Host
Ljubljana, Slovenia
Date
May 1, 2012
Entries
41
Winner
Spain
Debuting countries
RoW
Returning countries
Albania
Withdrawing countries
none
FSC
< FSC #38         FSC #40 >
The Host City
Edit
Ljubljana is Slovenia's capital and largest city. It has been the cultural, educational, economic, political, and administrative center of independent Slovenia since 1991. Its central geographic location within Slovenia, transport connections, concentration of industry, scientific and research institutions, and cultural tradition are contributing factors to its leading position. It is known for its university population and green spaces, including expansive Tivoli Park. The curving Ljubljanica River, lined in outdoor cafes, divides the city's old town from its commercial hub. Ljubljana has many museums, including the National Museum of Slovenia, displaying historic exhibitions, and the Museum of Modern Art, home to 20th-century Slovene paintings and sculptures.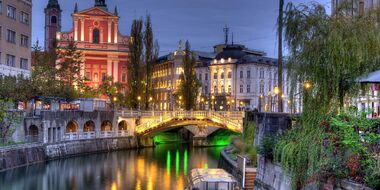 During antiquity, a Roman city called Emona stood in the area. Ljubljana itself was first mentioned in the first half of the 12th century. It was under Habsburg rule from the Middle Ages until the dissolution of the Austro-Hungarian Empire in 1918. Situated at the middle of a trade route between the northern Adriatic Sea and the Danube region, it was the historical capital of Carniola, a Slovene-inhabited part of the Habsburg Monarchy.
The Venue
Edit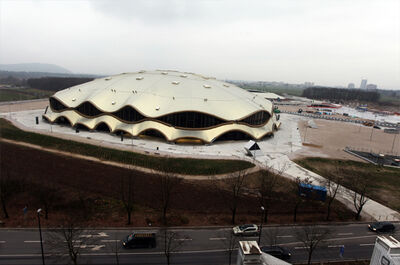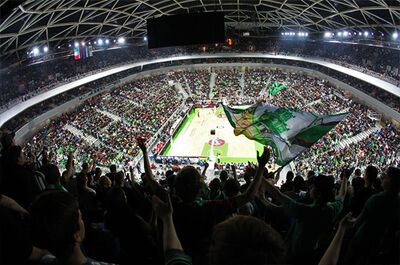 Arena Stožice is a multi-purpose indoor arena located in Ljubljana, Slovenia, which was opened in August 2010. It was designed by Slovenian Sadar Vuga d.o.o. architects and is the biggest indoor arena in the country. It lies in the Bežigrad district, north of the city centre. The arena is part of the Stožice Sports Park sports complex. The arena is the home ground of basketball club KK Olimpija, handball club RK Krim and for international matches of volleyball club ACH Volley from Bled. It held concerts from many well-known performers, for example: Joe Cocker, David Guetta, Sting...
Capacity: 14 500 people.
The Hosts
Edit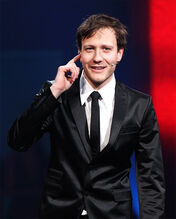 Klemen Slakonja is a Slovenian actor, TV presenter and singer (mostly in his TV shows). He gained his popularity in a TV show Hri-Bar, where he imitated other popular Slovenian singers - for example: Anžej Dežan (click), Tomi Meglič from Siddharta (click) and many others. Later on, he became a TV presenter of a very popular Slovenian afternoon show - NLP. He left the show in 2009 to continue his acting career and became a member of SNG Drama (Slovene National Theatre). Nevertheless, he came back to television in 2011, when he hosted EMA 2011 (he also presented our votes on Eurovision 2011) and became a TV presenter of a Slovenian show - Misija Evrovizija, where we selected our performer for Eurovision 2012. He also hosted EMA 2012 and now he's reaching the high point is his career - FSC May 2012!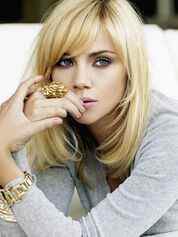 Katarina Čas is a Slovenian TV host, actor and model. She became known in the late 90's, when she started hosting some music TV shows for teenagers. She acted in many Slovenian TV shows and is especially known for her role in "Strasti" (translation: Passions) and "Prepisani" (translation: Copied). In 2011 she appeared in an Irish black comedy film - The Guard, where she played alongside Brendan Gleeson and Don Cheadle. She's currently a part of Croatian soap opera "Pod sretnom zvijezdom" (translation: Under the lucky star). Katarina is connected to Eurovision as well, because she presented the Slovenian votes in 2005. In May 2012 she'll put all her projects aside and fully concentrate on FSC May 2012!
Recap: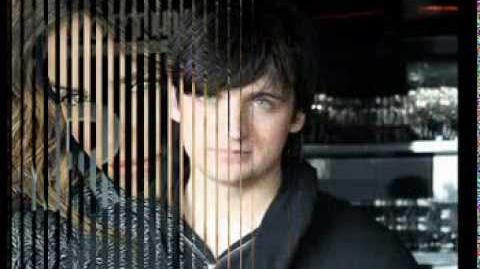 | Draw | FSC jury | Performer | Song | Place | Points |
| --- | --- | --- | --- | --- | --- |
| 01 | Bulgaria | Elica Todorova ft. Gahl Sasson | Svetlina | 26 | 49 |
| 02 | Morocco | Saad Lamjarred | Salina | 41 | 0 (-12) |
| 03 | Hungary | Magashegyi Underground | Rázz Fel | 32 | 33 |
| 04 | Russia | Dasha Luxe | Baby | 37 | 21 |
| 05 | Mexico | Lucero | No me dejes ir | 30 | 39 |
| 06 | Estonia | Kerli | Zero Gravity | 17 | 61 |
| 07 | Slovenia | Gal Gjurin | Knjiga obrazov | 29 | 40 |
| 08 | Cyprus | Michalis Hatzigiannis | Plai Plai | 5 | 93 |
| 09 | Australia | Delta Goodrem | Sitting on Top of the World | 4 | 99 |
| 10 | Albania | Elvana Gjata | Gjaku im | 9 | 73 |
| 11 | Israel | Sarai Giavty | Into Your Heart | 8 | 84 |
| 12 | Belarus | Dima Koldun | Nichego | 34 | 27 |
| 13 | Norway | Secret Garden | Lament For a Frozen Flower | 3 | 106 |
| 14 | Croatia | Nina Badrić | Dat ce nam Bog | 6 | 93 |
| 15 | Denmark | Kim Wagner | The Song, Oh! | 24 | 50 |
| 16 | Ireland | Delorentos | Did We Ever Really Try? | 14 | 65 |
| 17 | Macedonia | Viktorija Loba | Volku, volku | 11 | 72 |
| 18 | Sweden | First Aid Kit | Emmylou | 2 | 130 |
| 19 | Ukraine | Atmasfera | Fly Away | 18 | 59 |
| 20 | Belgium | dEus | Ghost | 22 | 52 |
| 21 | Greece | Filippos Pliatsikas | Pou na pame | 40 | 8 |
| 22 | Romania | Ovi ft. Mika Raw | One Day | 16 | 63 |
| 23 | United Kingdom | Alexandra Burke ft. Erick Morillo | Elephant | 27 | 46 |
| 24 | The Rest of the World | Shary-an | Read My Book | 33 | 32 |
| 25 | Czech Republic | Lenka Dusilová | Mrazy | 28 | 44 |
| 26 | USA | Demi Lovato | Give Your Heart a Break' | 7 | 84 |
| 27 | Germany | Glasperlenspiel | Ich Bin Ich | 10 | 73 |
| 28 | Serbia | Ivana Pavković | U senci istine | 20 | 54 |
| 29 | Turkey | Gökçe | Ne Yapardım | 31 | 34 |
| 30 | Bosnia & Herzegovina | Seka Aleksić | Lom lom | 38 | 16 |
| 31 | Spain | La Oreja De Van Gogh | Cometas por el cielo | 1 | 140 |
| 32 | Poland | Honey | Sabotaż | 12 | 66 |
| 33 | Taiwan | VanNess Wu ft. Lee Junho (2PM) | Undefeated | 35 | 22 |
| 34 | Brazil | Isabella Taviani | Roda Gigante | 36 | 22 |
| 35 | Portugal | Pitt Broken | For a Change | 19 | 55 |
| 36 | Austria | Kontrust | Sock 'n' Doll | 13 | 66 |
| 37 | Indonesia | Citra Scholastika | Pasti bisa | 39 | 13 |
| 38 | Switzerland | Christine Lauterburg | Hinderem Berg und änet em See | 25 | 50 |
| 39 | Azerbaijan | Sabina Babayeva | Kohne mehlemiz | 21 | 53 |
| 40 | Canada | Dragonette | Let It Go | 23 | 50 |
| 40 | France | Grand Corps Malade ft. Reda Taliani | Inch'Allah | 15 | 65 |
The Results
Edit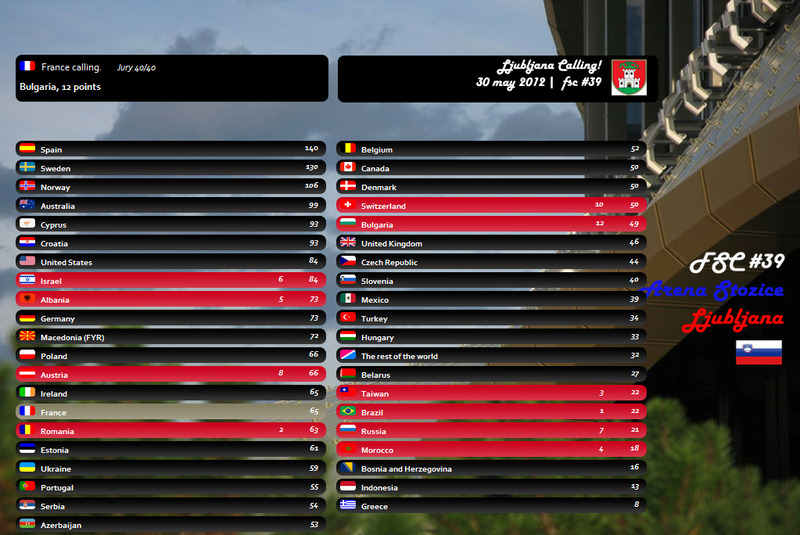 The Winner
Edit
La Oreja De Van Gogh - Cometas por el cielo