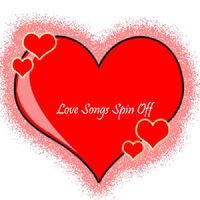 FSC Love songs spin-off was a FSC spin-off that occurred in February 2012. It was hosted by RomanFromRussia.
The reservation/confirmation thread was opened on February 13th and the deadline was set on February 16th. In this thread, players signed up for the contest and chose the country they wanted to represent. After their selection of country, they had to select the entry. This entry had to be a love song, regardless of the release date.
The 25 entries were presented on February 17th, together with the host city, venue and hosts. FSC Love songs spin-off was hosted by Elisa Tovati (a French singer, actress and television celebrity) and Jonathan Cerrada (a Belgian-born singer who became the first French Pop Idol). The venue was Palais des Sports and the host city was Paris, France.
The results were presented on February 27th.
Entries & Results
Edit
| # | Country | Player | Performer | Song | Points / Place |
| --- | --- | --- | --- | --- | --- |
| 1 | Azerbaijan | Narmina | Faiq Agayev | Ger, Don Me Geri | 42 p / 17th |
| 2 | Belarus | Gera11 | Alyona Lanskaya | Nebo Znaet | 33 p / 20th |
| 3 | BIH | Haustor | Kemal Monteno | Dufio Moja | 13 p / 25th |
| 4 | Croatia | LakZaNokte | Boris Novković & Tony Cetinski | Nek Se Raduje | 71 p / 7th |
| 5 | Czech R. | nofuxCZ | Verona | Ztracena Bloudmm | 59 p / 12th |
| 6 | Estonia | Valvejoodik | Marko Marvere & Liisi | Tuulevaiksel Ool | 49 p / 14th |
| 7 | France | Paper7 | Blue pop | I Can | 46 p / 16th |
| 8 | Germany | FabiESC | Sarah Connor | Living To Love You | 84 p / 4th |
| 9 | Greece | CypriotGirl | Sakis Rouvas | To Chrono Stamatao | 24 p / 22th |
| 10 | Ireland | LokoFan444 | Blackmore's Night | Wish You Were Here | 81 p / 5th |
| 11 | Italy | RomanFromRussia | Laura Pausini | E Mi Manchi Amore Mio | 128 p / 1st |
| 12 | Mexico | Hele. | RBD | Solo Quedate En Silenci | 70 p / 9th |
| 13 | Norway | Simon87 | Tone Damli Aaberge | I Love You | 69 p / 10th |
| 14 | Romania | Sahistul | Distinto, Ianna & Anthony | Open Your Eyes | 36 p / 18th |
| 15 | Russia | Apocalypse | Otto Dix | Virtual'naya Lyubov' | 20 p / 23th |
| 16 | Serbia | VasilijeM | Madame Piano & Franco Masi | Eternal Love | 18 p / 24th |
| 17 | Slovenia | Kryptonite | Nina Pušlar | Vse, Kar Rečeš Mi | 35 p / 19th |
| 18 | South Korea | handeyener | Park Hwayobi | Eonjerado | 27 p / 21th |
| 19 | Spain | Cooler | Enrique Inglesias ft. Clara | Takin' Back My Love | 70 p / 8th |
| 20 | Sweden | Megasalt | Sara Varga | Mitt Hjarta Tillhor Dig | 47 p / 15th |
| 21 | Philippines | r3gg13 | Zia | Dear Lonely | 72 p / 6th |
| 22 | Turkey | Grinch | Demet | Arnavur Kaldrimi | 53 p / 13th |
| 23 | UK | busybee | Adele | Someone Like You | 118 p / 2nd |
| 24 | USA | sannerz | Jason Mraz & Colbie Caillat | Lucky | 116 p / 3rd |
| 25 | Venezuela | Scooby | Carlos Baute | Quien Te Quiere Como | 69 p / 11th |
Final Scoreboard & The Winner
Edit
The winner: Italy: Laura Pausini - E Mi Manchi Amore Mio (RomanFromRussia)